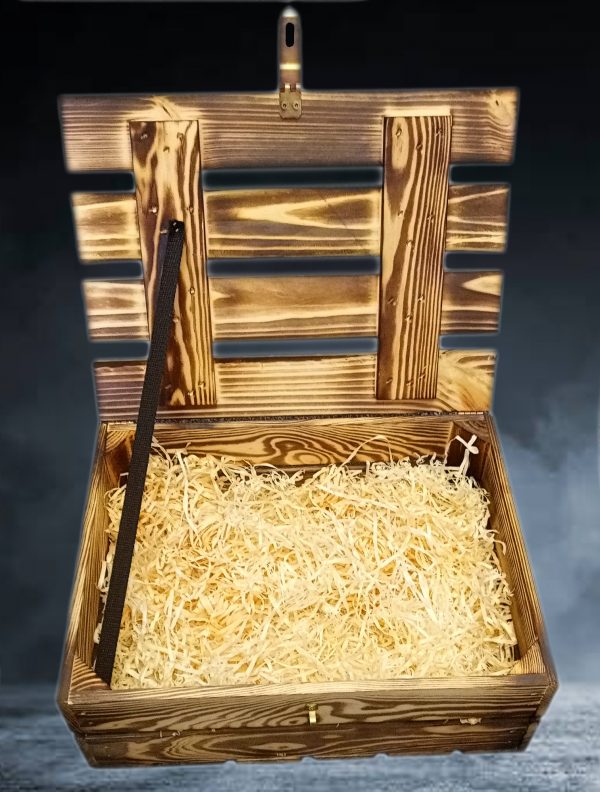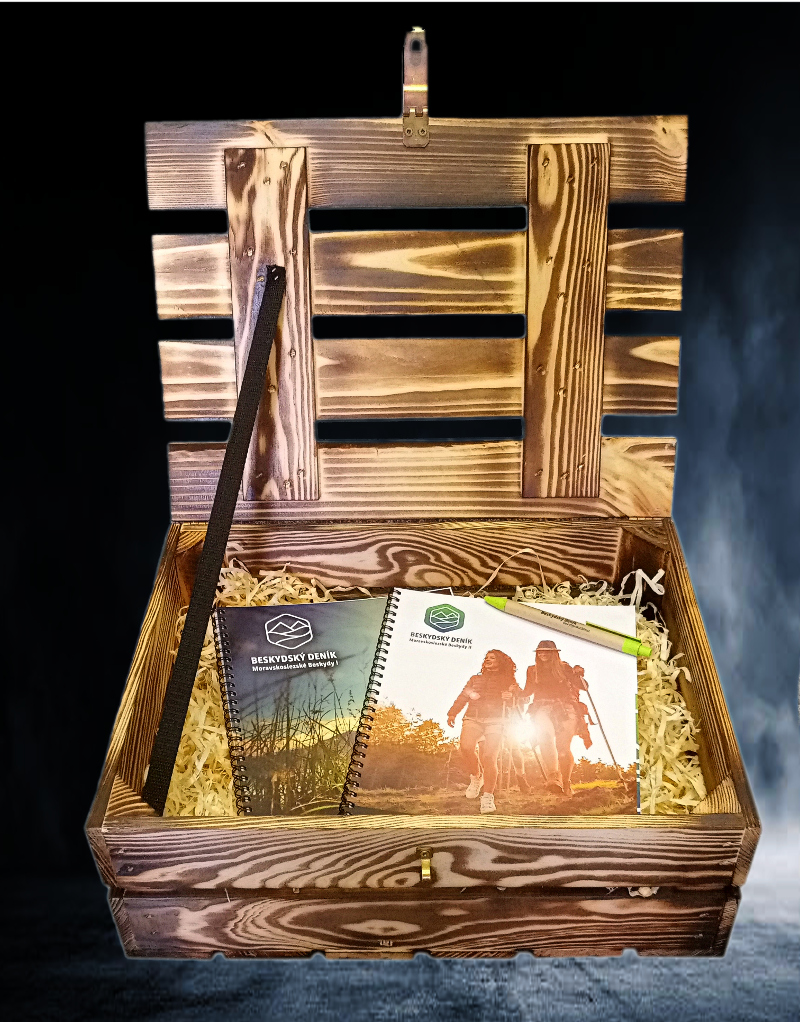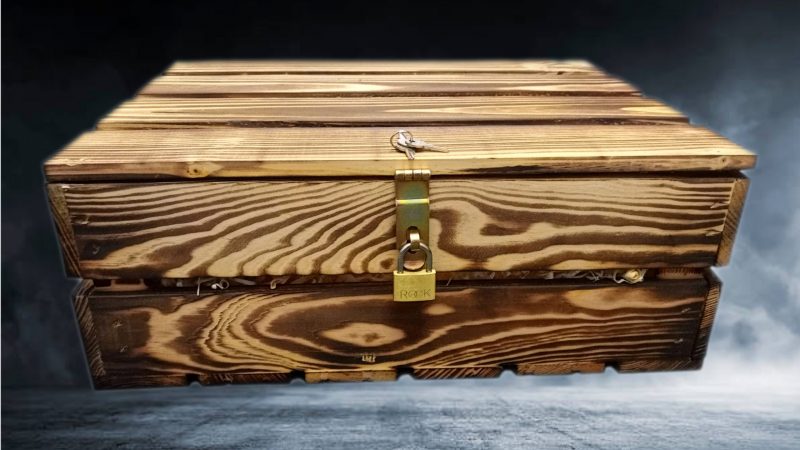 Dřevěná dárková bedýnka se zámkem na klíč 40 x 30 x 13 cm
395 Kč
Popis
Dřevěná dárková bedýnka či také dárkový box. To je aktuálně jedno z nejpopulárnějších překvapení, které pořizujeme pro své blízké. Různě vybavené je najdeme u několika prodejců. Nastává zde ale problém. Bude se obsah bedýnky líbit obdarovávanému? Nejsou v bedýnce věci, které nemá rád, nebo tam naopak nějaké oblíbené chybí? Taky třeba někdy nenajdeme vhodnou cenovou relaci.
Máme řešení! Tato bedýnka je zcela prázdná. No, ne až tak úplně, je vybavená dřevěnou vlnou a kováním se zámkem na klíček.
Dřevěná dárková bedýnka – co do ní?
Tedy zbývá ji už jen vybavit nějakým dárkem na míru. A to už je na Tobě, neb Ty znáš toho, komu chceš bedýnku darovat, nejlíp!
Ať už to bude nějaká dobrota v tekutém či pevném stavu, kosmetika nebo třeba nějaké dobrá kniha, v dřevěné vlně bude bezpečně uložena jako v načechrané peřině.
Naše oblíbená výbava jsou dobroty od podbeskydských výrobců a farmářů. Velké množství jich najdete na portále https://odmistnich.cz , který produkty od lokálních producentů sváží na jedno místo. Pokud se nacházíte na rozvozové trase (okres Ostrava, Karviná, Frýdek-Místek, Nový Jičín či okolí Valmezu a Rožnova pod Radhoštěm, v úterky až do Brna ), dovezou Vám zásilku přímo domů. Do celého Česka pak všechny trvanlivé farmářské věci posílají přes https://posletedobroty.cz
Do bedýnky můžete samozřejmě také uložit náš Beskydský deník
Celou bedýnku pak můžeme zamknout pomocí malého nenápadného visacího zámku na klíček a obdarovávaného, ještě trochu potrápit jeho nalezením. Nabízí se zde například známá cimrmanovská fráze "Hledej šmudlo".
Rozměry bedýnky:
Vnější : 40 x 30 x 13 cm
Tloušťka dřeva je asi 1 cm tedy vnitřní rozměry jsou dle tohoto:
Vnitřní: 38 x 28 x 12 cm
Hmotnost prázdné bedýnky: 2.2 kg
Dřevěná dárková bedýnka – jak ji dále využít?
Dřevěná dárková bedýnka už je sama o sobě dárek. Její přírodní vzhled se neztratí jako dekorace či úložný prostor pro nějaké archiválie, třeba fotografie. Zručnější žena ji povýší na veledílo ze sušených květin někdo jiný s lehce kutilským nadáním ji přetvoří na květináč či úložný box na nářadí.
Určitě sami přijdete na spoustu dalších nápadů, jak dárkový box dále využít.
Klidně nám o tom povězte a pošlete fotografie na email bedynka@beskydyprokazdeho.cz
Další informace
| | |
| --- | --- |
| Hmotnost | 3 kg |
| Rozměry | 40 × 30 × 15 cm |
| Šířka | 40cm |
| Délka | 30cm |
| Výška | 13cm |
| Hmotnost | 2.2kg |