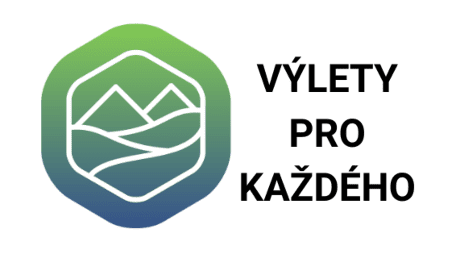 Unikátní tištěné turistické deníky s naplánovanými výlety v Beskydech, Adršpachu, Jesenících či na Šumavě
"Plánování tras místy, kde to neznáme a ještě k tomu s dítětem, je pro nás složité a raději nakonec jdeme tam, kde to známe, než "naslepo". Deníky jsou napsány parádně,  popisují vše co potřebujeme vědět, převýšení, délka, čas, náročnost. QR kódy pro načtení map jsou naprosto senzační, opravdu doporučuji 
 "
Kdybych měl spočítat veškerý čas, který jsem strávil plánováním výletu, došel bych za tu dobu pěšky na vrchol everestu.. Pak jsem si ale pořídil tento turistický deník a naplánovat výlet zvládnu klidně ráno před odjezdem! Chcete taky? Klikněte níže!
Edice jsou limitované několika stovkami kusů, po doprodání se již nemusí dotisknout a budou nabízeny pouze v PDF verzi. Tedy pokud máš zájem mít doma unikátní tištěný deník, který můžeš naplnit svými osobními vzpomínkami, doporučujeme si ho pořídit co nejdříve.
Jak se konečně stát opravdu aktivní rodinou, která má o čem vyprávět, protože každý víkend vyrazí na výlet do přírody? Stačí jich mít dost v zásobě! My jsme pro Vás výlety vymysleli, naplánovali, prošli a připravili je do Adršpašsko Broumovského turistického deníku. Vám už je stačí jen objednat vyzkoušet! P.S.: Zážitky nic nestojí, ale o to déle trvají!
Co v těchto denících najdeš?
Unikátního průvodce Beskydy, Adršpachem, Jeseníky a Šumavou pro začátečníky i pokročilé – Turistický deník a výletník 

Luxusní dárek pro sebe nebo své blízké, tištěný na prémiovém křídovém papíru

Mapu výletu – originální mapu s hlavními body zájmu
Digitální mapu na mapy.cz, stačí jedno kliknutí a můžeš vyrazit po vyzkoušených a bezpečných trasách
Fotografie výletů, ať víš do čeho jdeš
Kompletní popis výletu, ať orientačně víš, jaký Tě čeká průběh
Podrobné informace o trase, ať víš, po čem pošlapeš a kolik toho bude do kopce
Drtivá většina výšlapů je okruhová, tedy poznáváš neustále nové věci
Informace, za jak dlouho dojedeš na start ze svého domova autem či MHD
Deník, kde si můžeš zaznamenat své výkony, napsat zážitek nebo také nechat děti své dojmy z výletu namalovat
Fotoalbum, kam si můžeš nalepit své fotky či pohlednice
Osmisměrky, složené jen ze samých horských pojmů a názvů
Sadu samolepek počasí, pro rychlé a zábavné zaznamenání počasí
Naplánovat výlet může trvat hodiny, deník ho za Tebe naplánoval jen za 30 Kč + výše zmíněné výhody
A v neposlední řadě něco, co můžeš vytáhnout i za 20 let, bez obav ze ztráty dat a zavzpomínat na skvělé výkony či zážitky
Víte, co je nejčastější překážkou, kvůli které nakonec o víkendu nevyrazite na výlet, ale zůstanete zavření doma? Není to počasí, dokonce ani unava! Nejčastější důvod, proč nikam nejedete je ten, ze musíte výlet naplánovat! V tu chvíli se totiž musíte 100x rozhodnout o každé maličkosti.. Jak dlouhý výlet chceme? Bude to hezké? Je tam rozhledna? Kolik hodin bude trvat? Kde zaparkujeme? V tu chvíli vás mozek vypíná a přichází něco, čemu se říká "rozhodovací paralyza". Ta způsobí, že když nevíte, jak se rozhodnout, raději se nerozhodnete vůbec.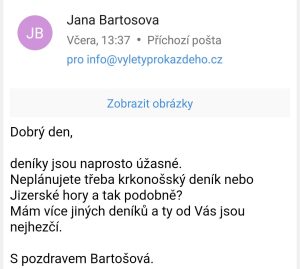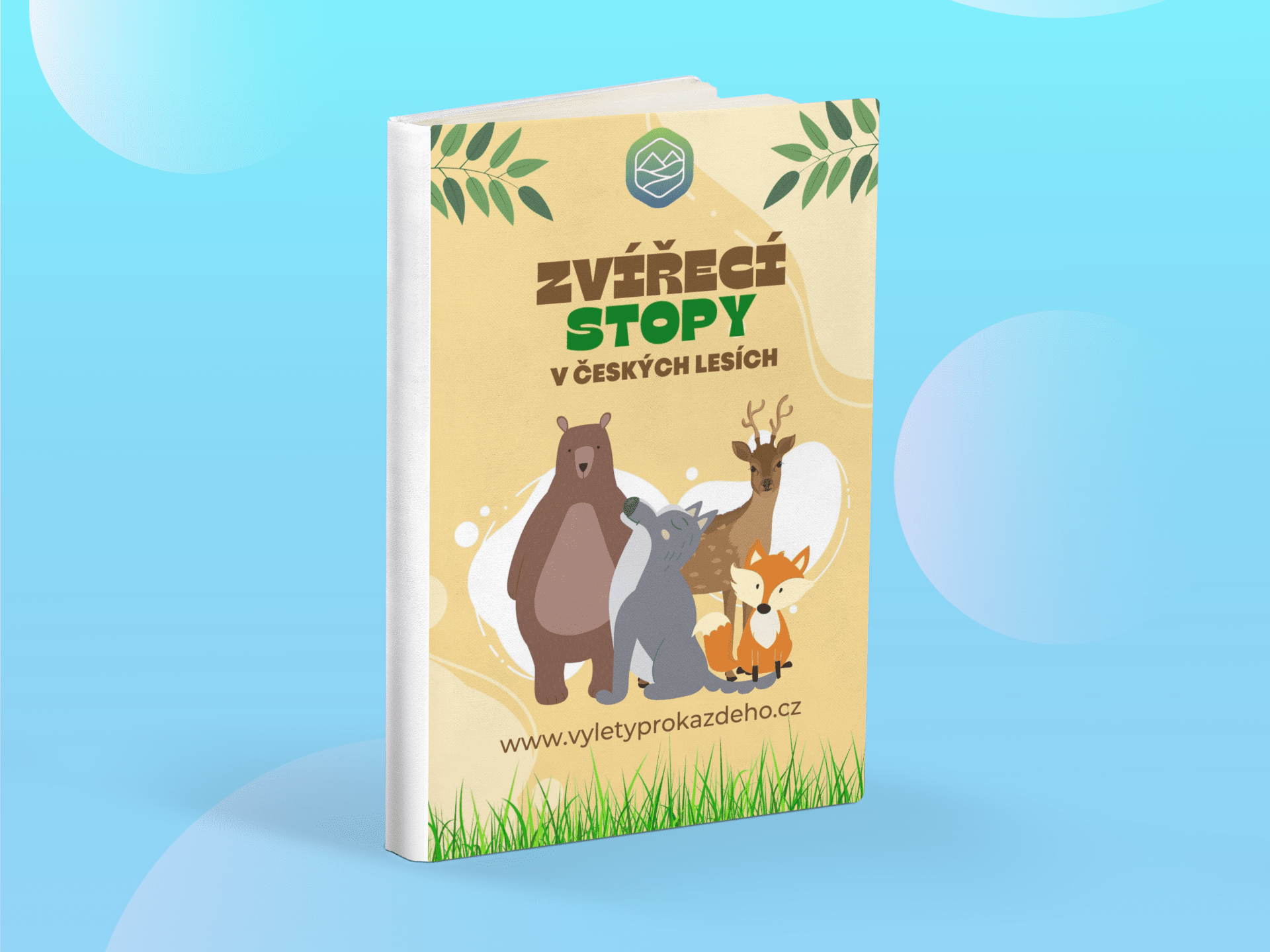 PDF E-book Zvířecí stopy v českých lesích
Cena: 149 Kč ( ZDARMA při koupi libovolného deníku )