Užijte si Beskydy (nejen) s kočárkem či menšími dětmi

10 KOMPLETNÍCH TRAS
po nejhezčích místech v Beskydech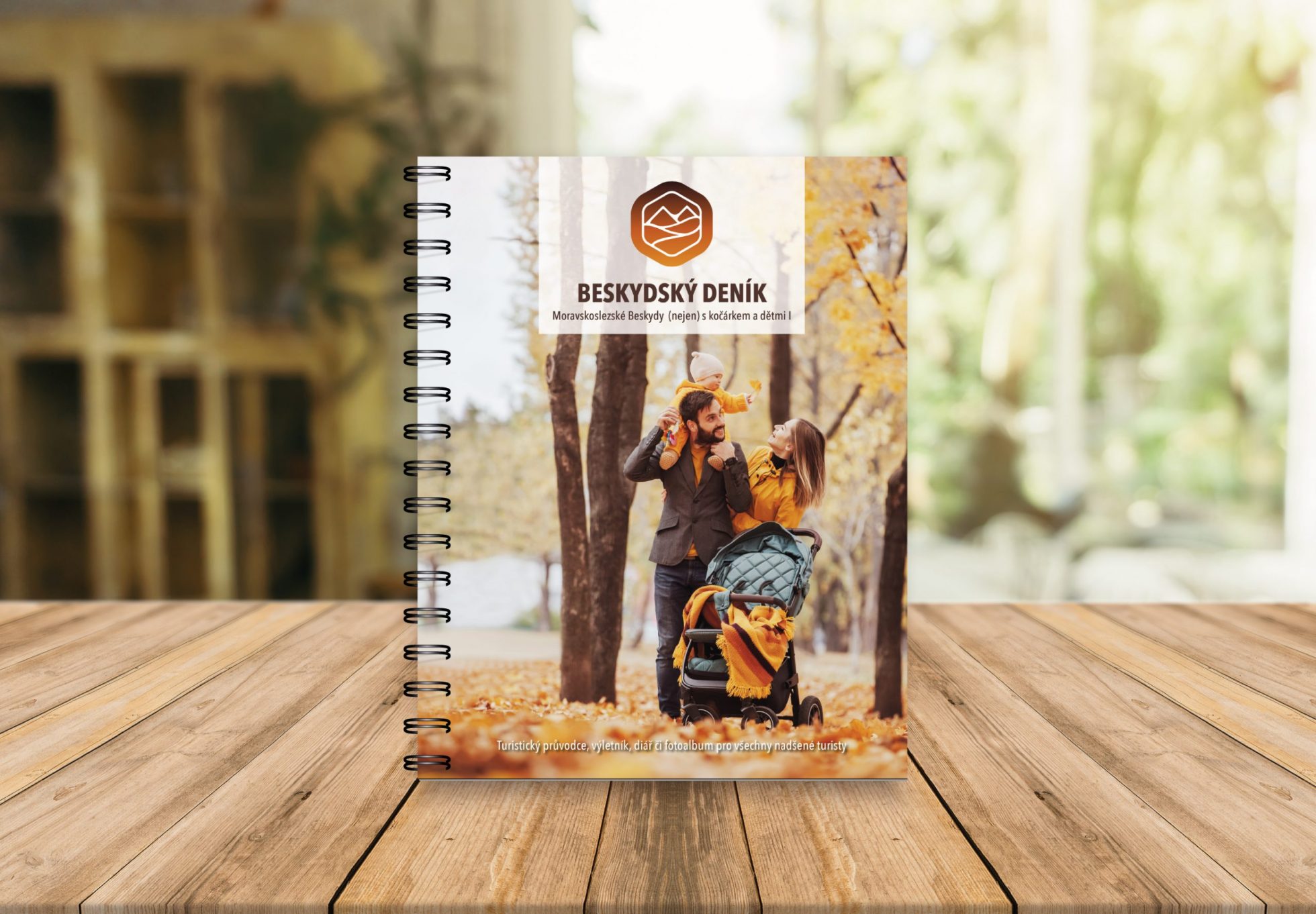 S deníkem odpadnou hodiny času strávené plánováním a starosti, kde zaparkovat. Každá trasa obsahuje velice podrobné informace o jejím průběhu.
U každého výletu najdeme tištěnou mapu a také QR kód pro rychlé načtení mapy do mobilu. Stačí stisknout "Navigovat" a můžeš vyrazit!
"Plánování tras místy, kde to neznáme a ještě k tomu s dítětem, je pro nás složité a raději nakonec jdeme tam, kde to známe, než "naslepo". Deníky jsou napsány parádně,  popisují vše co potřebujeme vědět, převýšení, délka, čas, náročnost. QR kódy pro načtení map jsou naprosto senzační, opravdu doporučuji 
 "
Deník je také skvělý dárek, je tištěný na velice kvalitním papíru, tak, aby vydržel roky. Je v kovové kroužkové vazbě, takže se v něm krásně otáčí listy.
A protože je to deník, můžeme do něho směle zapisovat své výkony či zážitky. Najdeme v něm také místa pro nalepení fotek, pohlednic či namalování obrázku.
Deník můžeš pořídit samostatně nebo ve výhodných sadách. U nás nic neriskuješ, pokud se Ti nebude líbit, můžeš ho na naše náklady kdykoliv vrátit, stačí nás kontaktovat a pošleme Ti zpětný kód do Zásilkovny.
© 2020 – 2022 Copyright Beskydyprokazdeho.cz